The construction industry is one of the main markets for aluminum profiles, with approximately 20% of the world's aluminum production used in this industry. The use of new building products such as colored aluminum profiles, composite aluminum panels, composite door and window frames, and aluminum alloy templates has also increased year by year.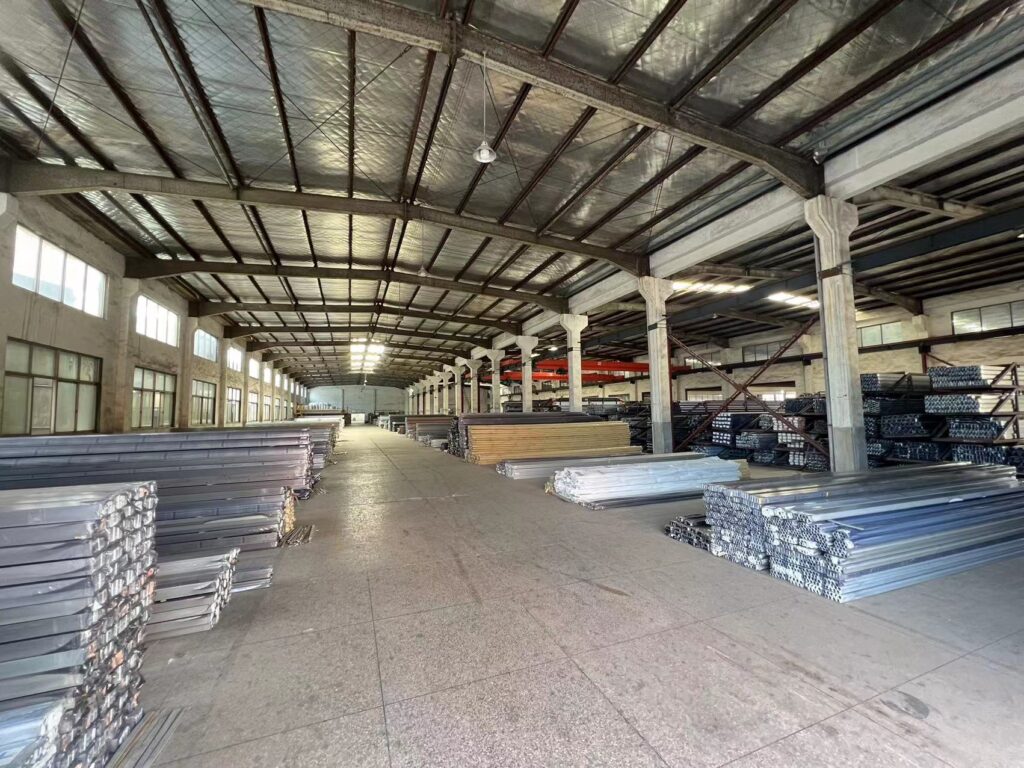 Aluminum Profile Suppliers
One of the main advantages of aluminum alloy profiles is their corrosion resistance and durability. Aluminum profiles are widely used in high-humidity, acid rain, harsh climate change, or coastal environments. In building structures, particularly in modern high-rise civil buildings and large-span, thin-shell structures of large public buildings, aluminum alloy structures have significant advantages over steel structures:
Compared with steel, aluminum profiles have good plasticity and formability, and can be processed in large quantities into various specifications and shapes through various pressure processing methods (extrusion, rolling, forging, and stamping) under cold and hot conditions. Precision hollow, solid, equal cross-section, variable cross-section profiles, pipes, bars, plates, forgings, die forgings, and stampings, etc. can also make the section of the components more reasonable.
Roofing, walls, doors and windows, skeletons, grids, grid structures, glass curtain wall systems, canopies, communication towers, pedestrian overpasses, indoor and outdoor decorative panels, partitions, ceilings, railings and handrails for industrial and civil buildings, indoor furniture, decorative materials and structural components, storage containers, building templates, etc. are widely used and have achieved good results.
As a semi-permanent structure, durability is essential for building aluminum profiles. We know that aluminum alloy profiles are divided into substrate, anodized profiles, aluminum profiles with electrophoretic paint, powder-coated aluminum profiles, PVDF-coated aluminum profiles, thermal insulation aluminum profiles, etc. For users in coastal areas, it is best to choose electrophoretic paint aluminum profiles, powder-coated aluminum profiles, or PVDF-coated aluminum profiles with good corrosion resistance.
Partnering with Huajian Aluminum Industry, Morn can provide you with various building aluminum profiles for your curtain wall and doors and windows.
In conclusion, aluminum profiles are a versatile and cost-effective building material that offers a wide range of applications and benefits. In the African construction industry, the use of aluminum profiles can provide solutions for a range of challenges, including corrosion resistance, durability, and design flexibility. For architects, contractors, and developers in Africa, partnering with a reputable aluminum profile supplier like Morn can help ensure the success of your construction projects.